With a focus on innovation, Sapling's Wireless Clocks operate on the patented 915-928 MHz frequency-hopping technology (2.4 GHz frequency range available for international use). This technology allows multiple secondary clocks to operate on the same frequency range without interfering with any additional wireless products you may have.
Sapling's Wireless System begins with the master clock, which can receive time from any SNTP/NTP server or GPS satellite. The master clock then sends out a signal to the secondary analog and/or digital clocks.
Once the secondary clocks receive the signal, they have the ability to retransmit that signal to surrounding clocks, ensuring that all timekeeping devices display the accurate time. This ability eliminates the cost for additional repeaters and transmitters as well as ensuring the most accurate time. Sapling's Wireless Clocks can be retrofitted to an existing system as well as eliminates the need for complicated wiring.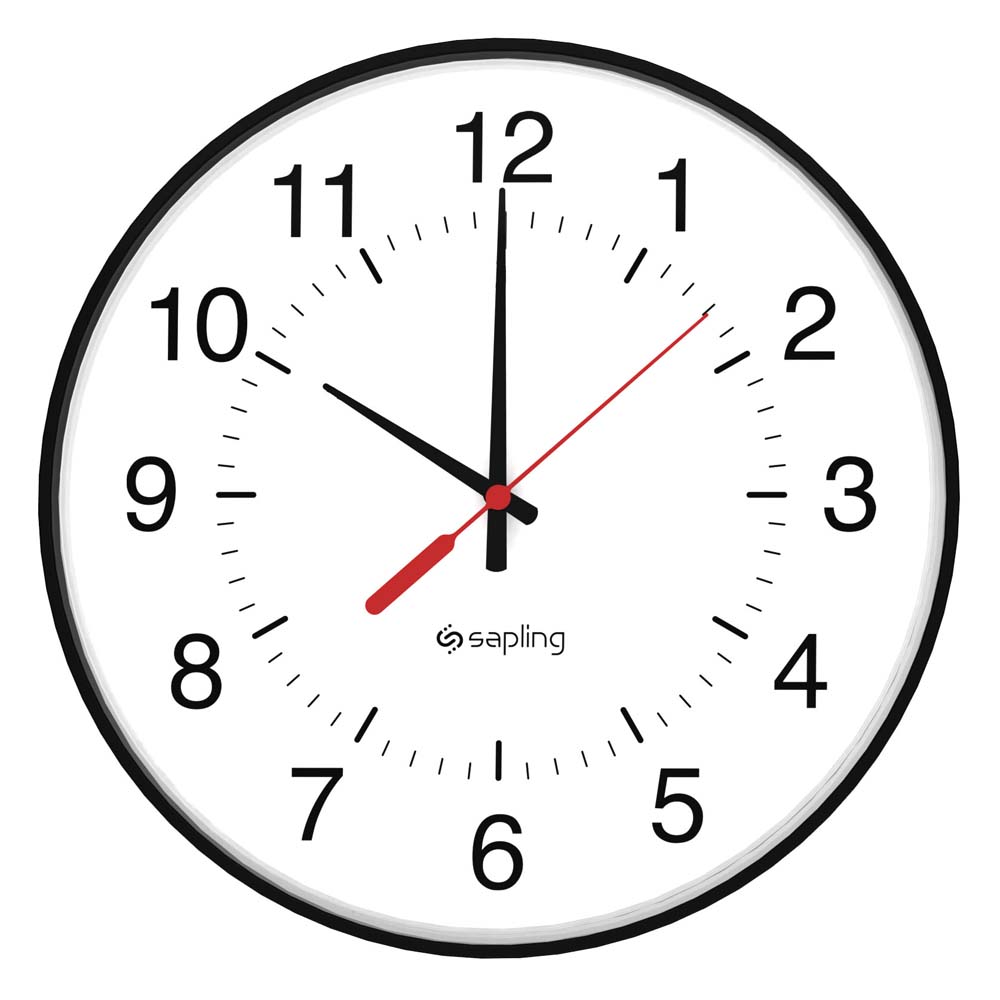 ADVANTAGES
Click the button to learn about the advantages of the Wireless Clock System.
VIDEO CLIP
Click the button to view the Sapling Wireless Clock System video clip.
LINE DRAWING
Click the button to view the Wireless Clock System Line Drawing.